Details

Parent Category: Jazz
Join three-time 2017 Grammy nominee John Daversa in concert at Bullard High School. Daversa will be joined by keyboardist Tommy King, bassist Jerry Watts, and drummer Gene Coye.
John Daversa
is a versatile and internationally respected performer (Trumpet/EVI), composer, arranger, producer, bandleader, educator, and BFM Jazz recording artist. He is a winner of the Herb Alpert Award, David Joel Miller Award, the National Trumpet Competition, the ITG Jazz Soloist Competition, and was a finalist in the Thelonious Monk International Jazz Competition.
Daversa's celebrated and distinctive musical perspective has been a passport to performances on world stages such as The Today Show, Late Nite with David Letterman, The Oprah Winfrey Show, Live 8 (Berlin), Hamburg Music Festival, Java Jazz Festival, Monterey Jazz Festival, Montreal Jazz Festival, and the Playboy Jazz Festival. He has also had the opportunity to perform or record with artists such as Fiona Apple, Michael Bublé, Dori Caymmi, Andraé Crouch, Sheryl Crow, Herbie Hancock, Bob Mintzer Big Band, and The Yellowjackets.
Most recently, Daversa was nominated for three Grammy awards for his large ensemble work
KALEIDOSCOPE EYES: MUSIC OF THE BEATLES
. The nominations included Best Large Jazz Ensemble; Best Arrangement, Instrumental or A Capella; and Best Arrangement, Instrumental and Vocals.
The Bullard High "A" Jazz ensemble will open the show.
Tickets: $15 general/$10 JazzFresno/student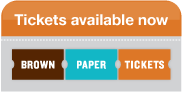 Friday, January 27, 2017; 7:30 PM
Bullard High School Theatre
5445 N. Palm Ave.
Fresno, CA 93704