Details

Parent Category: Jazz
LUCIAN BAN
has recorded 10 albums as a leader and performed/recorded with: Abraham Burton, Nasheet Waits, Mat Maneri, Alex Harding, Barry Altschul, Gerald Cleaver, Bob Stewart, Badal Roy, Tony Malaby, Mark Helias, Sam Newsome, Ralph Alessi, Pheeroan AkLaff, Reggie Nicholson, Drew Gress, Brad Jones, John Hebert, Eric McPherson, among many others.
His latest album "Songs from Afar" by ELEVATION Quartet, released by Sunnyside Records in Jan 2016 received a 5-star review in DOWNBEAT Magazine.
MAT MANERI
is 2006 Grammy Nominee for "Best Alternative Album" and has defined the voice of the viola and violin in jazz and improvised music over the course of his 25-year career. Maneri has worked with icons such as Cecil Taylor, Paul Bley, Paul Motian and William Parker, as well as influential bandleaders such as Joe Morris, Vijay Iyer, Matthew Shipp, Marilyn Crispell, Joelle Leandre, Kris Davis, Tim Berne and Craig Taborn.
Released in 2013 by
ECM Records
,
Transylvanian Concert
album features a program of self-penned ballads, blues, hymns and abstract improvisations, the whole informed by the twin traditions of jazz and European chamber music. The album won critical acclaim on both sides of the Atlantic, including several Best Album of 2013 awards. As JazzTimes wrote, it is "as close as it gets to Goth jazz."
JAZZFRESNO
is proud to present the duo's only Central Valley appearance!
Tickets: $15 general/$12 JazzFresno/$10 student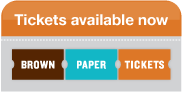 Wednesday, October 26, 2016; 7:30 PM
Milestones Youth Jazz Workshop
3385 E. Shields Ave.
Fresno, CA