Details

Parent Category: Jazz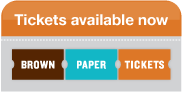 "If Cream and Nirvana had played instrumental jazz...they might have sounded something like
Thumbscrew
... who forge a sound that is both heavy and melodic, qualities shared by those iconic power trios....it's the taught rhythmic and harmonic interplay...that makes the album's 55 minutes unrelentingly gripping through passages both quiet and lilting and insanely fast and furious" - The Absolute Sound
JazzFresno and Milestones Youth Jazz Workshop are pleased to present Mary Halvorson, Michael Formanek, and Tomas Fujiwara - the All-Star Collective Trio
Thumbscrew
- in concert in the group's only Valley appearance.
MARY HALVORSON
Called "one of the most exciting and original guitarists in jazz," Mary Halvorson is a bandleader who has also played with Anthony Braxton, Tim Berne, Curtis Hasselbring, Myra Melford, Jason Moran, Ches Smith, Joe Morris, Tom Rainey, Marc Ribot, and Trevor Dunn.
MICHAEL FORMANEK
Bandleader, composer, educator and one of jazz's definitive bassists since the 1908's. Formanek has played with Tony Williams, Freddie Hubbard, Joe Henderson, Stan Getz, Dave Liebman, Fred Hersch, Attila Zoller and many others.
TOMAS FUJIWARA
Bandleader and one of New York City's most in demand jazz drummers. Performed with Matana Roberts, Tomeka Reid, Nicole Mitchell, Mike Reed, Matt Bauder, Matt Mitchell, Amir ElSafar, Ideal Bread, Anthony Braxton, Ben Goldberg, Benoit Delbecq, and Briggan Krauss.
The group will be playing music from their most recent album,
Convallaria
.
Thumbscrew spent two weeks honing the tunes on Convallaria at City of Asylum, a residency program in Pittsburgh, and for Thumbscrew the opportunity for intensive, undistracted work and woodshedding yielded a particularly striking body of music.
Already closely bonded by extensive collaborations in a variety of overlapping ensembles, the powerhouse triumvirate got to spend the kind of concentrated time together thats almost unheard of these days, says Formanek. "I've done some composition residencies working on my own. But we were all there together, working on music every day, trying things out. I miss that from my younger days."
"It was amazing," agrees Halvorson. "Everyone's so busy. Even with my own band it can be like pulling teeth to get one rehearsal together. For two weeks we played every day and worked on all the new music. It really helped us to take the band to the next level."
Convallaria is the work of a true collective with all three players contributing compositions and taking equal responsibility for shaping the musics flow. While exploring an array of improvisational spaces, the band has honed a sinewy sound marked by transparent textures and astringent rhythms. Its music that pushes outward and snaps back into unexpectedly altered forms.
Milestones Youth Jazz Workshop
3385 E. Shields Ave, Fresno, CA