Events
Details

Parent Category: Jazz
Join three-time 2017 Grammy nominee John Daversa in concert at Bullard High School. Daversa will be joined by keyboardist Tommy King, bassist Jerry Watts, and drummer Gene Coye.
John Daversa
is a versatile and internationally respected performer (Trumpet/EVI), composer, arranger, producer, bandleader, educator, and BFM Jazz recording artist. He is a winner of the Herb Alpert Award, David Joel Miller Award, the National Trumpet Competition, the ITG Jazz Soloist Competition, and was a finalist in the Thelonious Monk International Jazz Competition.
Daversa's celebrated and distinctive musical perspective has been a passport to performances on world stages such as The Today Show, Late Nite with David Letterman, The Oprah Winfrey Show, Live 8 (Berlin), Hamburg Music Festival, Java Jazz Festival, Monterey Jazz Festival, Montreal Jazz Festival, and the Playboy Jazz Festival. He has also had the opportunity to perform or record with artists such as Fiona Apple, Michael Bublé, Dori Caymmi, Andraé Crouch, Sheryl Crow, Herbie Hancock, Bob Mintzer Big Band, and The Yellowjackets.
Most recently, Daversa was nominated for three Grammy awards for his large ensemble work
KALEIDOSCOPE EYES: MUSIC OF THE BEATLES
. The nominations included Best Large Jazz Ensemble; Best Arrangement, Instrumental or A Capella; and Best Arrangement, Instrumental and Vocals.
The Bullard High "A" Jazz ensemble will open the show.
Tickets: $15 general/$10 JazzFresno/student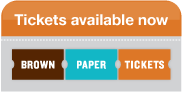 Friday, January 27, 2017; 7:30 PM
Bullard High School Theatre
5445 N. Palm Ave.
Fresno, CA 93704
Details

Parent Category: Jazz
LUCIAN BAN
has recorded 10 albums as a leader and performed/recorded with: Abraham Burton, Nasheet Waits, Mat Maneri, Alex Harding, Barry Altschul, Gerald Cleaver, Bob Stewart, Badal Roy, Tony Malaby, Mark Helias, Sam Newsome, Ralph Alessi, Pheeroan AkLaff, Reggie Nicholson, Drew Gress, Brad Jones, John Hebert, Eric McPherson, among many others.
His latest album "Songs from Afar" by ELEVATION Quartet, released by Sunnyside Records in Jan 2016 received a 5-star review in DOWNBEAT Magazine.
MAT MANERI
is 2006 Grammy Nominee for "Best Alternative Album" and has defined the voice of the viola and violin in jazz and improvised music over the course of his 25-year career. Maneri has worked with icons such as Cecil Taylor, Paul Bley, Paul Motian and William Parker, as well as influential bandleaders such as Joe Morris, Vijay Iyer, Matthew Shipp, Marilyn Crispell, Joelle Leandre, Kris Davis, Tim Berne and Craig Taborn.
Released in 2013 by
ECM Records
,
Transylvanian Concert
album features a program of self-penned ballads, blues, hymns and abstract improvisations, the whole informed by the twin traditions of jazz and European chamber music. The album won critical acclaim on both sides of the Atlantic, including several Best Album of 2013 awards. As JazzTimes wrote, it is "as close as it gets to Goth jazz."
JAZZFRESNO
is proud to present the duo's only Central Valley appearance!
Tickets: $15 general/$12 JazzFresno/$10 student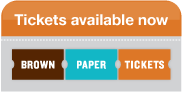 Wednesday, October 26, 2016; 7:30 PM
Milestones Youth Jazz Workshop
3385 E. Shields Ave.
Fresno, CA
Details

Parent Category: Jazz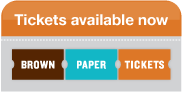 "If Cream and Nirvana had played instrumental jazz...they might have sounded something like
Thumbscrew
... who forge a sound that is both heavy and melodic, qualities shared by those iconic power trios....it's the taught rhythmic and harmonic interplay...that makes the album's 55 minutes unrelentingly gripping through passages both quiet and lilting and insanely fast and furious" - The Absolute Sound
JazzFresno and Milestones Youth Jazz Workshop are pleased to present Mary Halvorson, Michael Formanek, and Tomas Fujiwara - the All-Star Collective Trio
Thumbscrew
- in concert in the group's only Valley appearance.
MARY HALVORSON
Called "one of the most exciting and original guitarists in jazz," Mary Halvorson is a bandleader who has also played with Anthony Braxton, Tim Berne, Curtis Hasselbring, Myra Melford, Jason Moran, Ches Smith, Joe Morris, Tom Rainey, Marc Ribot, and Trevor Dunn.
MICHAEL FORMANEK
Bandleader, composer, educator and one of jazz's definitive bassists since the 1908's. Formanek has played with Tony Williams, Freddie Hubbard, Joe Henderson, Stan Getz, Dave Liebman, Fred Hersch, Attila Zoller and many others.
TOMAS FUJIWARA
Bandleader and one of New York City's most in demand jazz drummers. Performed with Matana Roberts, Tomeka Reid, Nicole Mitchell, Mike Reed, Matt Bauder, Matt Mitchell, Amir ElSafar, Ideal Bread, Anthony Braxton, Ben Goldberg, Benoit Delbecq, and Briggan Krauss.
The group will be playing music from their most recent album,
Convallaria
.
Thumbscrew spent two weeks honing the tunes on Convallaria at City of Asylum, a residency program in Pittsburgh, and for Thumbscrew the opportunity for intensive, undistracted work and woodshedding yielded a particularly striking body of music.
Already closely bonded by extensive collaborations in a variety of overlapping ensembles, the powerhouse triumvirate got to spend the kind of concentrated time together thats almost unheard of these days, says Formanek. "I've done some composition residencies working on my own. But we were all there together, working on music every day, trying things out. I miss that from my younger days."
"It was amazing," agrees Halvorson. "Everyone's so busy. Even with my own band it can be like pulling teeth to get one rehearsal together. For two weeks we played every day and worked on all the new music. It really helped us to take the band to the next level."
Convallaria is the work of a true collective with all three players contributing compositions and taking equal responsibility for shaping the musics flow. While exploring an array of improvisational spaces, the band has honed a sinewy sound marked by transparent textures and astringent rhythms. Its music that pushes outward and snaps back into unexpectedly altered forms.
Milestones Youth Jazz Workshop
3385 E. Shields Ave, Fresno, CA
Details

Parent Category: Jazz
Fresno City College Presents New West Guitar Group with vocalist Sara Gazarek
$20 general/$18 Seniors/JazzFresno members/$14 student (w/ID)
Tickets available online. FCC Box Office: (559) 442-8221


On Wednesday, August 24, the Fresno City College Music Department will begin its fall concert season with an amazing evening of music, as they present the New West Guitar Group and special guest Sara Gazarek. NWGG combines electric and acoustic guitars with an eclectic mix of jazz, classical, folk, and flamenco influences. Sara is "a savvy, swinging singer of exquisite taste, bright wit and creative vitality…a welcome breath of fresh air." (WNPR) Together, they are simply simply magical.

The concert is at 7:30 pm in the FCC Theatre. Tickets are $20 general, $18 senior/JazzFresno, $14 students, and are available at the FCC Theatre Box Office, (559) 442-8221. Free workshops for guitarists and vocalists will be offered during the day. Contact Mike Dana (info below) for workshop details.

The New West Guitar Group is one of the premier guitar ensembles in the world. Their unique sound blends electric and acoustic guitars with influences from jazz, pop, flamenco, and pretty much every musical style imaginable.

Their music is regularly featured on NPR and jazz radio stations, while their repertoire is performed throughout the country by college and high school guitar programs across the US. The group's latest CD, "Send One Your Love," received DownBeat Magazine's prestigious Editor's Pick award. This album features several great vocalists, including rising star Sara Gazarek, who will join them for the Fresno concert.

Sara Gazarek ("the next important jazz singer"—LA Times) approaches an eclectic mix of jazz standards and contemporary songs with a remarkably effortless and graceful vocal sound and a deep connection to lyrics.

Mike Dana This email address is being protected from spambots. You need JavaScript enabled to view it., Fresno City College Campus phone (559) 442-4600 ext. 8463


Details

Parent Category: Jazz
FRESNO, CA (5/23/16) – The Milestones Summer Jazz Concert Series has expanded from two nights to three and will take place on Tuesday through Thursday, June 14-16 at the Milestones facility at 3385 E. Shields Ave.
Tuesday, June 14 will feature the Matthew Yeakley Organ Trio with Walter Smith III. Yeakley is an LA-based guitarist who has been described as one of the Los Angeles jazz scene's most exciting and creative guitarists. He joins forces with keyboardist Sam Barsh, drummer Aaron McLendon and saxophonist Walter Smith III, widely regarded as one of the rising stars on the national jazz scene.
On Wednesday, June 15 Ryan Dragon's Kid Songs will perform. Dragon is a trombonist and a fixture on the LA jazz scene and avant-garde community. Making up the remainder of Kid Songs is pianist Kei Akagi, best know for his work with the Miles Davis band in the late 1980's, east coast saxophonist Mike Bjella, drummer Aaron McLendon and bassist Richard Giddens, a Fresno native.
Thursday, June 16 will feature trombonist Francisco Torres. Torres is the musical director for the Grammy-winning Poncho Sanchez Latin Jazz Band. He is also a member of several other jazz orchestras including Gordon Goodwin's Big Phat Band, Monkestra, Clare Fischer, and Bill Cunliffe.
All of the above mentioned jazz artists will also provide educational workshops at the Milestones Youth Jazz Workshop Summer Jazz Camp that will be held in Fresno the week of June 13. Francisco Torres will serve as the camp's artist in residence. The Milestones Summer Concert series is made possible through the generous support of PG&E.
All three concerts begin at 7:30 pm. Tickets are available available at MilestonesJazz.org and are priced at $15 for adults, $12 for JazzFresno members and $10 for students for each show. A ticket for all three shows is $30.