New West Guitar Group
Saturday, April 5, 2014; 7:30 pm
JazzFresno presents the New West Guitar Group on Saturday, April 5 at 7:30 pm in the recital hall at Fresno City College. JazzFresno members receive $5 off the ticket price. Opening for NWGG will be the Milestones Youth Jazz Workshop's "Green Mill" Jazz Ensemble, under the direction of Brian Hamada.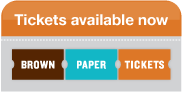 Tuesday, March 18, 2014 - Woodward Park Regional Library

JazzFresno and the Fresno County Public Libraries host (free and open to the public) Jazz at the Library on Tuesday March 18th, 2014 at 7:00 p.m. at the Woodward Park Regional County Library located at 944 E. Perrin Ave. (Champlain & Perrin).
Local jazz educator/trombonist/vocalist Les Nunes will offer a presentation based on the music of the 1920s and incorporating the featured book from "The Big Read," F. Scott Fitzgerald's "The Great Gatsby." Tin Pan Alley was where the beat started and the hits just kept on coming! Every speakeasy or ritzy joint was known for some amazing music and Les's presentation is going to give a taste of what it was like.
Thursday, April 3rd, 2014 at venues throughout the Tower District and Downtown Fresno
JazzFresno is proud to announce JazzHop, a monthly series designed to promote local jazz (& assorted other styles) at various venues throughout the Tower District and downtown Fresno area, on the first Thursday of every month.

Come out on Thursday, April 3rd and support the local jazz scene!


Jazz @ the Library - "Whether You Know It or Not, YOU are a Jazz Improviser", presented by Benjamin Boone
Jazz @ the Library presentation from February 18, 2014.
Video recorded and provided by
CMAC
(Community Media Access Collaborative.)
Make your membership payment by PayPal!
JazzFresno is a private, non-profit organization dedicated to promoting jazz in the Central San Joaquin Valley through education and performance. The organization is made up of hundreds of passionate jazz lovers like you, who want to help support the organization's many programs and see the Valley's jazz scene flourish. You can become a part of JazzFresno today with your membership donation. Your contribution helps support events and activities that enrich the Valley's jazz community, and as a member, you also get special benefits, such as discounts at JazzFresno and other local jazz events. Being a member of JazzFresno also has other rewards, such as:
• Discounted tickets at all JazzFresno events
• Discounts at other events such as the San Joaquin Valley Jazz Festival
• News and updates on upcoming jazz events and activities

Join JazzFresno today with your gift of support. Membership levels start at just $25.00.
Annual JazzFresno Membership Levels:
Basic / Individual : $25.00

T-Shirt: $50.00

T-Shirt & 1 Logo Item: $100.00

T-Shirt & 2 Concert Tickets: $250.00

T-Shirt & 2 Season Tickets: $500.00

All the above plus MORE!! $550.00 +
 Choose the desired membership level below, and make your payment by PayPal!

Or, if you prefer, please download and print out our membership form, and send your donation to:
JazzFresno (attn: membership)
P.O. Box 26071
Fresno, CA 93729

Thank you for your generous support of JazzFresno and the local jazz community!