LUCIAN BAN
has recorded 10 albums as a leader and performed/recorded with: Abraham Burton, Nasheet Waits, Mat Maneri, Alex Harding, Barry Altschul, Gerald Cleaver, Bob Stewart, Badal Roy, Tony Malaby, Mark Helias, Sam Newsome, Ralph Alessi, Pheeroan AkLaff, Reggie Nicholson, Drew Gress, Brad Jones, John Hebert, Eric McPherson, among many others.
His latest album "Songs from Afar" by ELEVATION Quartet, released by Sunnyside Records in Jan 2016 received a 5-star review in DOWNBEAT Magazine.
MAT MANERI
is 2006 Grammy Nominee for "Best Alternative Album" and has defined the voice of the viola and violin in jazz and improvised music over the course of his 25-year career. Maneri has worked with icons such as Cecil Taylor, Paul Bley, Paul Motian and William Parker, as well as influential bandleaders such as Joe Morris, Vijay Iyer, Matthew Shipp, Marilyn Crispell, Joelle Leandre, Kris Davis, Tim Berne and Craig Taborn.
Released in 2013 by
ECM Records
,
Transylvanian Concert
album features a program of self-penned ballads, blues, hymns and abstract improvisations, the whole informed by the twin traditions of jazz and European chamber music. The album won critical acclaim on both sides of the Atlantic, including several Best Album of 2013 awards. As JazzTimes wrote, it is "as close as it gets to Goth jazz."
JAZZFRESNO
is proud to present the duo's only Central Valley appearance!
Tickets: $15 general/$12 JazzFresno/$10 student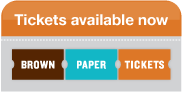 Wednesday, October 26, 2016; 7:30 PM
Milestones Youth Jazz Workshop
3385 E. Shields Ave.
Fresno, CA


JazzFresno and the Fresno County Public Libraries host (free and open to the public) Jazz @ the Library, Tuesday, November 15, 2016 at 7:00 p.m. at the Woodward Park Regional County Library located at 944 E. Perrin Ave. (Champlain & Perrin) Fresno, CA 93720
The Valley's favorite jazz-blues-swing band, After Dinner Mints, will present a lecture/concert on "Comedy in Jazz." This will be a toe-tapping belly-laughing evening you want to miss!
1st, 2nd, 3rd & 4th Sundays of the Month at Tokyo Garden
Since 2003, local jazz fans and musicians have had a home at one of Fresno's longtime restaurants and independent music venues, Tokyo Garden, located at 1711 Fulton Street in downtown Fresno.

On the first Sunday of every month, local pianist and jazz educator Craig Von Berg hosts a jam session with his trio, featuring John Lauffenburger on bass and Brian Hamada on drums. On the second Sunday, bassist Richard Giddens leads the sessions - occasionally featuring guest artists and touring groups.  On the third Sunday of the month, jazz guitarist and director of Jazz Studies at Fresno City College, Mike Dana hosts the session with his band. On the fourth Sunday of the month the jam is hosted by pianist David Aus. The sessions begin at 6:00pm.

(559) 268-3596


Every Sunday at Ooi Japanese Cuisine
Local jazz educator, trombonist and occasional vocalist Les Nunes heads the lineup for the Sunday evening jazz jam sessions held weekly at Ooi Japanese Cuisine, located at 840 Herndon Ave., Clovis, CA 93612.

A rotating cadre of the area's best rhythm section players anchors the proceedings for the evening, and participation is highly encouraged. The music begins at 6:00pm.

(559) 323-4131
Become a JazzFresno Member and support jazz in the Valley!
JazzFresno is a private, non-profit organization dedicated to promoting jazz in the Central San Joaquin Valley through education and performance. The organization is made up of passionate jazz lovers like you, who want to help support the organization's many programs and see the Valley's jazz scene flourish. You can become a part of JazzFresno today with your membership donation.

Your contribution helps support events and activities that enrich the Valley's jazz community, and as a member, you also get special benefits, such as discounts at JazzFresno and other local jazz events. Being a member of JazzFresno also has other rewards, such as:
• Discounted tickets at all JazzFresno events
• Discounts at other local concerts and festivals
• News and updates on upcoming jazz events and activities

Join JazzFresno today with your gift of support. Membership levels start at just $25.00.
 Choose the desired membership level below, and make your payment via PayPal!

If you would prefer to pay by check, please make payable to JazzFresno and mail to:
JazzFresno (attn: membership)
PO Box 26071
Fresno, CA 93729

Please include your email address so we can keep you up to date on the latest jazz happenings around the Valley!