Join three-time 2017 Grammy nominee John Daversa in concert at Bullard High School. Daversa will be joined by keyboardist Tommy King, bassist Jerry Watts, and drummer Gene Coye.
John Daversa
is a versatile and internationally respected performer (Trumpet/EVI), composer, arranger, producer, bandleader, educator, and BFM Jazz recording artist. He is a winner of the Herb Alpert Award, David Joel Miller Award, the National Trumpet Competition, the ITG Jazz Soloist Competition, and was a finalist in the Thelonious Monk International Jazz Competition.
Daversa's celebrated and distinctive musical perspective has been a passport to performances on world stages such as The Today Show, Late Nite with David Letterman, The Oprah Winfrey Show, Live 8 (Berlin), Hamburg Music Festival, Java Jazz Festival, Monterey Jazz Festival, Montreal Jazz Festival, and the Playboy Jazz Festival. He has also had the opportunity to perform or record with artists such as Fiona Apple, Michael Bublé, Dori Caymmi, Andraé Crouch, Sheryl Crow, Herbie Hancock, Bob Mintzer Big Band, and The Yellowjackets.
Most recently, Daversa was nominated for three Grammy awards for his large ensemble work
KALEIDOSCOPE EYES: MUSIC OF THE BEATLES
. The nominations included Best Large Jazz Ensemble; Best Arrangement, Instrumental or A Capella; and Best Arrangement, Instrumental and Vocals.
The Bullard High "A" Jazz ensemble will open the show.
Tickets: $15 general/$10 JazzFresno/student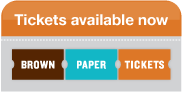 Friday, January 27, 2017; 7:30 PM
Bullard High School Theatre
5445 N. Palm Ave.
Fresno, CA 93704


JazzFresno and the Fresno County Public Libraries host (free and open to the public) Jazz @ the Library, Tuesday, February 21, 2017 at 7:00 p.m. at the Woodward Park Regional County Library located at 944 E. Perrin Ave. (Champlain & Perrin).
The Italian guitarists Eugenio Polacchini and Matteo Minozzi, Bruskers Guitar Duo, will present the topic "Jazz from Different Perspectives." Two classical guitars and the jazz repertoire serve as a common ground for the renditions of the Bruskers Guitar Duo. They come from different backgrounds, classical for Eugenio and the modern music world for Matteo, and they combine their experience revisiting jazz standards as well as bossa nova and Brazilian music. Their repertoire also includes soundtracks and original compositions, always arranged with a unique style.
1st, 2nd, 3rd & 4th Sundays of the Month at Tokyo Garden
Since 2003, local jazz fans and musicians have had a home at one of Fresno's longtime restaurants and independent music venues, Tokyo Garden, located at 1711 Fulton Street in downtown Fresno.

On the first Sunday of every month, local pianist and jazz educator Craig Von Berg hosts a jam session with his trio, featuring John Lauffenburger on bass and Brian Hamada on drums. On the second Sunday, bassist Richard Giddens leads the sessions - occasionally featuring guest artists and touring groups.  On the third Sunday of the month, jazz guitarist and director of Jazz Studies at Fresno City College, Mike Dana hosts the session with his band. On the fourth Sunday of the month the jam is hosted by pianist David Aus. The sessions begin at 6:00pm.

(559) 268-3596


Every Sunday at Ooi Japanese Cuisine
Local jazz educator, trombonist and occasional vocalist Les Nunes heads the lineup for the Sunday evening jazz jam sessions held weekly at Ooi Japanese Cuisine, located at 840 Herndon Ave., Clovis, CA 93612.

A rotating cadre of the area's best rhythm section players anchors the proceedings for the evening, and participation is highly encouraged. The music begins at 6:00pm.

(559) 323-4131
Become a JazzFresno Member and support jazz in the Valley!
JazzFresno is a private, non-profit organization dedicated to promoting jazz in the Central San Joaquin Valley through education and performance. The organization is made up of passionate jazz lovers like you, who want to help support the organization's many programs and see the Valley's jazz scene flourish. You can become a part of JazzFresno today with your membership donation.

Your contribution helps support events and activities that enrich the Valley's jazz community, and as a member, you also get special benefits, such as discounts at JazzFresno and other local jazz events. Being a member of JazzFresno also has other rewards, such as:
• Discounted tickets at all JazzFresno events
• Discounts at other local concerts and festivals
• News and updates on upcoming jazz events and activities

Join JazzFresno today with your gift of support. Membership levels start at just $25.00.
 Choose the desired membership level below, and make your payment via PayPal!

If you would prefer to pay by check, please make payable to JazzFresno and mail to:
JazzFresno (attn: membership)
PO Box 26071
Fresno, CA 93729

Please include your email address so we can keep you up to date on the latest jazz happenings around the Valley!